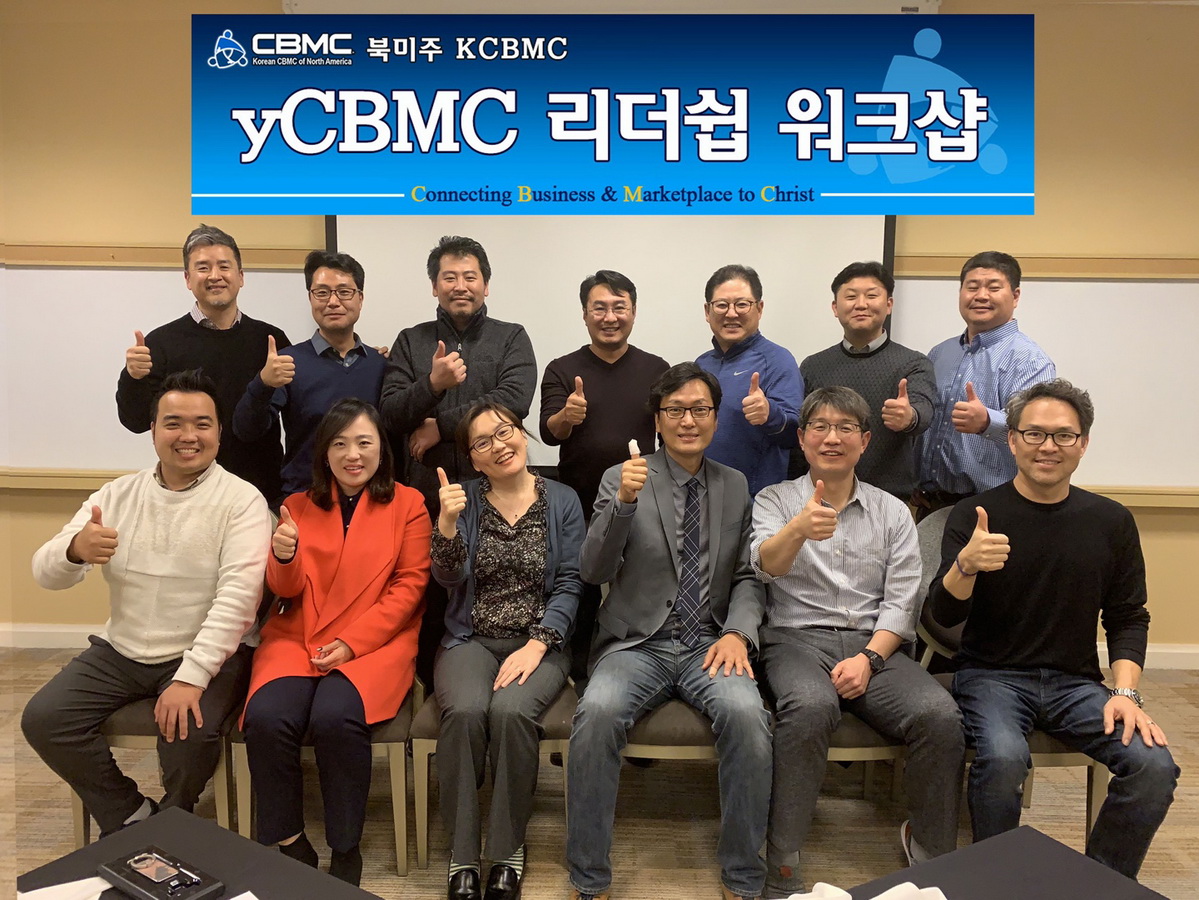 yCBMC Leadership Workshop
yCBMC (Young Professional CBMC), a co-branch of KCBMC of North America, held its first leadership workshop from Friday, December 20th to Saturday, December 21st in the windy city of Chicago, Illinois.  This two day workshop focused on the core mission and vision value of CBMC and as leaders, how they can implement and edify these core values to their peers, members, co-workers and as the Bible instructed them, from generation to generation.  The workshop was full of encouraging exchange of stories and ideas of how they can further bring God's kingdom in their chapters, families and their lives so that God can transform their workplace, their chapters, their families and themselves, especially in the subject of Life-on-Life.  At the end of the first day sessions, they gathered to passionately pray, crying out loud to God's anointing of the Holy Spirit for all of KCBMC, for all the regions, for all the chapters and for each other as they shared their prayer requests.
On the second day, they visited yCBMC members' businesses, listening to their stories of success and failures and what God was doing through business.  At each place of business, they lay their hands on the member and prayed for God's blessing and guidance to bring God's Spirit upon their workplace.  The workshop wrapped up at a coffee shop, sharing a cup of coffee and more stories of God's handy work in their lives.