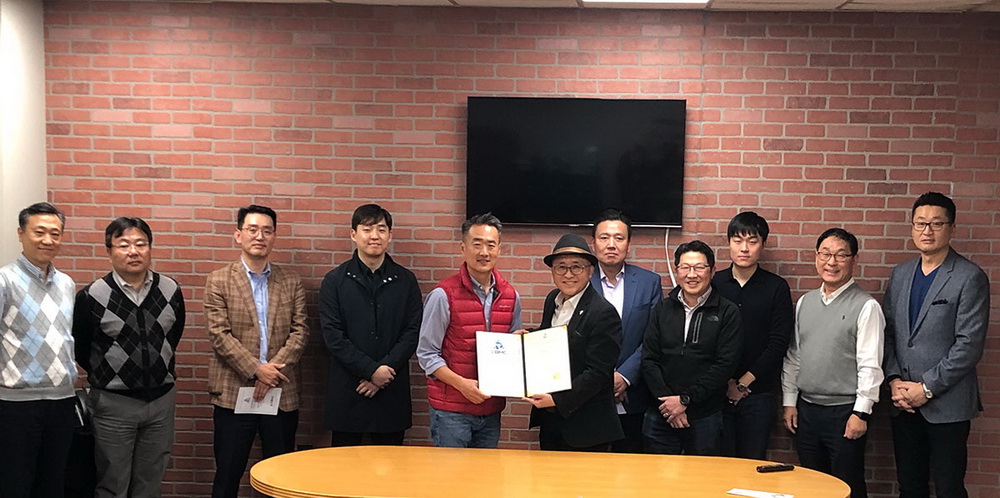 Long Island eCBMC Chapter established
After the historic "First eCBMC Vision School" on Saturday, December 14, 2019, the installation service and pinning ceremony of LI eCBMC, a historic first English-speaking chapter of KCBMC in North America, was held at 5pm at the Law Offices of DeMartini & Yi LLP in Long Island, New York. In addition to LI eCBMC Chapter installation service, which was in preparation for the past four and a half years, attorney Kyun Yi was installed and appointed as the first chapter chair of LI eCBMC, another historic first in KCBMC history.  Paul Hyon, President of KCBMC, presented the president's appointment certificate to Kyun Yi on behalf of Chairman Young Kim of KCBMC and held a pinning ceremony for eight members in attendance.
Paul thank, in particular, Kent Choi, Next Gen Director of KCBMC, Chair Hoon Chung and Ted Kim, Chair of yCBMC Long Island, for their dedication and hard work for past four and a half years to inspire and encourage to establish LI eCBMC Chapter and raise up the next generation of spiritual leaders in New York City area.  The celebration was complete with the delicious food prepared by the sisters of New York and Long Island yCBMC chapters.