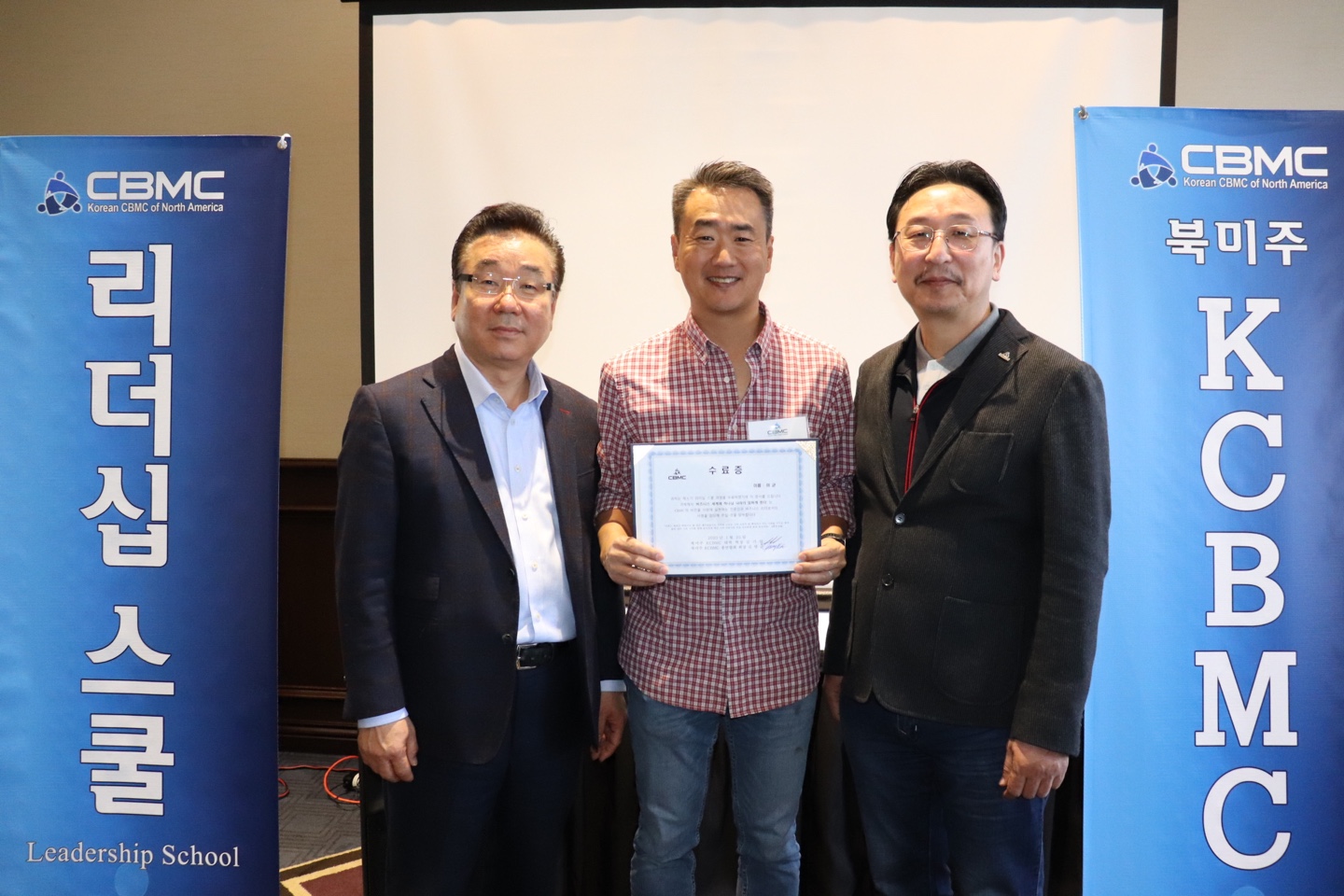 My experience at the KCBMC Leadership School by Kyun Yi
eCBMC of Long Island, New York was formally chartered on December 7, 2019. As the leader of this new chapter, I was invited to my first Leadership Conference in San Jose CA. I was also asked to share my testimony in leading eCBMC.
At this conference, I witnessed a burning desire amongst the attendees for our God. True adoration for Him. There were so many wonderful testimonies and sharing of life, all pointing to Jesus Christ. Also, I learned from so many of the speakers and attendees. Most importantly, I learned that every chapter has its struggles. It was encouraging to know I was not alone.
My testimony outlined the history of eCBMC LI. We had first met in June 2015, meeting one Wednesday evening each month. Then after several months, we began to meet every 2 weeks, and soon thereafter, every Wednesday. Over the past 4+ years, we had many men come and go. It was a struggle to establish stability and sustain growth. Including spiritual growth for individuals and as a group; trust in each other and in God, identifying core members, etc. More than the "history" of our chapter, I shared my struggles as the group's facilitator.
Matthew 7:14 tells us that seeking Him will not be easy. I believe this is true not only for my personal salvation but also as a leader of others. It is a time of testing and trials. Upon my return, I am encouraged and ready to encourage members of eCBMC LI. Our chapter meets every Wednesday at 7pm in Mineola NY. We have fellowship every first Wednesday. We share Monday Manna every second, fourth and fifth Wednesdays. And, every third Wednesday is set aside for prayer. If you are in town, please join us!  Thank you.