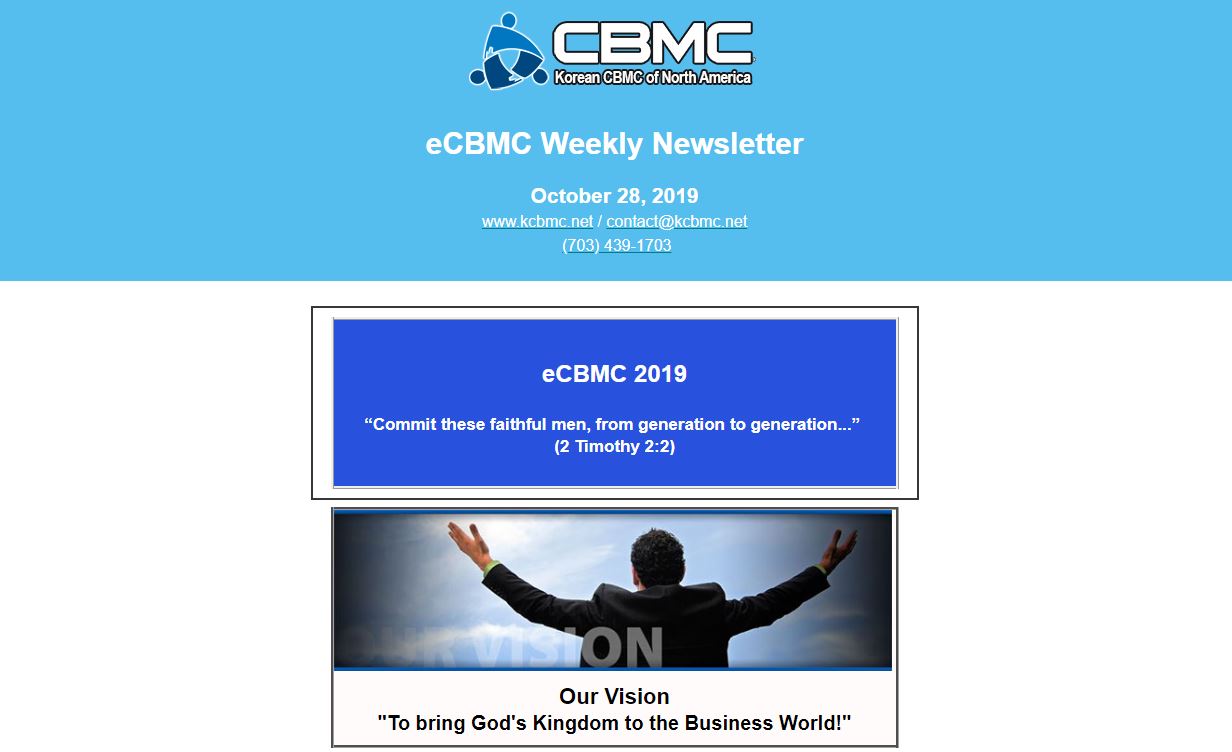 eCBMC Weekly Newsletter – First Edition!
Extra! Extra!  Read all about it!  The long awaited "eCBMC Weekly Newsletter" has finally arrived!
Welcome to our very first edition of eCBMC Weekly Newsletter!  As the newly appointed chief editor of eCBMC Newsletter (cuz no one else was around), I want to welcome you to our first edition of the "eCBMC Weekly Newsletter!"
The anticipation of reading the first edition of something long awaited can be exciting, but at the same time as we all know, the hype hardly ever meets expectations.  So, let's not get too excited, but just take a deep breath, be calm and read the first edition of the eCBMC newsletter with an open mind.  There will be mistakes, misspellings, misprints and bad translations, so we ask for your patience as we work out the kinks.  We also want to ask for your feed backs and your input.  They will be greatly appreciated.
Thank you and enjoy our first eCBMC Weekly Newsletter!
Link to Newsletter:  https://mailchi.mp/9cc17fd40c4b/10072019-506147
Blessings,
Daniel Cho
KCBMC & eCBMC Mission Support Center