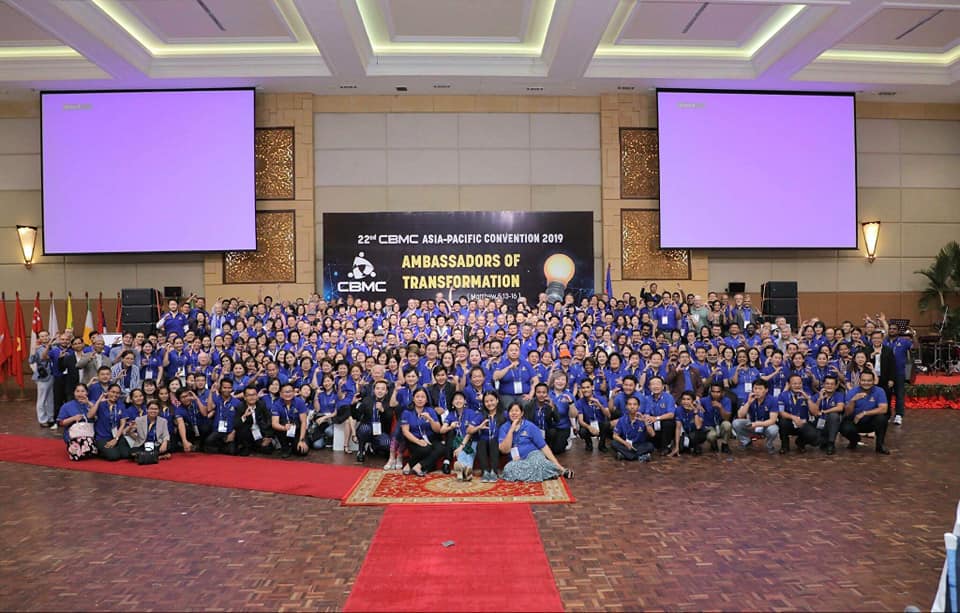 22nd Asia-Pacific CBMC Convention in Cambodia
From Thursday, November 21st to Saturday, November 23rd, the 22nd CBMC Asia-Pacific Convention was held at the Sokha Phnom Penh Hotel in Phnom Penh, Cambodia. With more than 300 in attendance from 10 different countries, the attendees had a time of training, fellowship, prayer and worship with the theme, "Ambassadors of Transformation" to equip them to make an impact in their marketplace.
Representing North America, Paul Hyon (President of KCBMC of North America) and Solomon Kim (Dean of KCBMC School) were in attendance. As a special speaker, Paul spoke to the convention and shared his journey of how God transformed him as an ambassador in the marketplace and now serves full time in the KCBMC ministry.