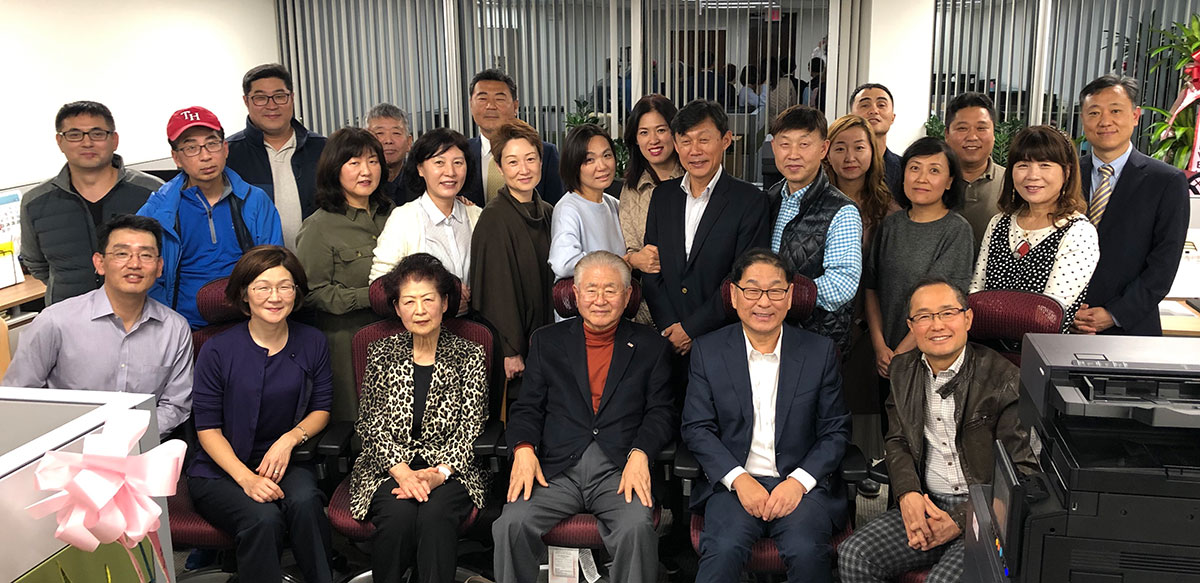 Ted Kim (Long Island yCBMC) relocates office
Ted Kim, president of yCBMC Long Island chapter, has relocated his expanding office to the Great Neck area of Long Island, NY.   Congrats Ted!
To thank God and to celebrate this joyous occasion, we had couple of office warming parties.
On October 16 (Wed), Long Island eCBMC members and on October 22 (Tue) Long Island yCBMC members gathered to congratulate our CBMC brother.
We were also glad former president Hyon Suk Kang could join us for this wonderful occasion.
Ted started his customs company, Express 21, in 1998 near JFK Airport area and has since expanded his business to Long Island, Great Neck area over past 20 years and by the grace of God, hopes to expand his business even further to other markets.
by Kent Choi,
Director of Next Generation Ministry, KCBMC